1. What is Aquaponics?
Aquaponics is a combination of aquaculture and hydroponics in a closed cycle. To put it simply, the Aquaponics system is an integration between fish farming and vegetable farming.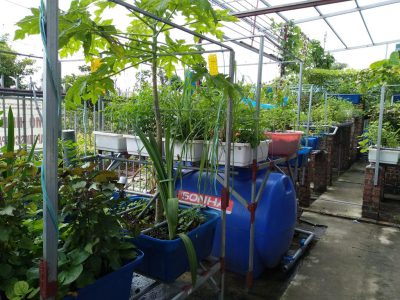 This system uses circulating water from the aquarium to provide nutrients to the plants. Waste from the aquarium will be converted by microorganisms into nutrients suitable for plants. The water is also filtered by the plants and returned to the aquarium. This is a cyclic system that utilizes each other's benefits perfectly.
2. What does the Aquaponics system include?
An Aquaponics system consists of 4 main parts:
Fish tank: can use plastic tank or cement tank, the volume depends on the needs of the household (usually from 500l – 1000l).
Plant pot system: use plastic pots, plastic trays with different sizes to grow plants. The substrate is usually terracotta, charcoal or can take advantage of discarded materials such as plastic pipe caps… Plants are diverse, can grow all kinds of vegetables.
Filter tank system: retains the raw waste from the rearing tank, and at the same time, microorganisms will convert them into nutrients to provide plants.
Operation control equipment system: including water pump, aerator, automatic controller… These devices help the system operate smoothly and fully automatically.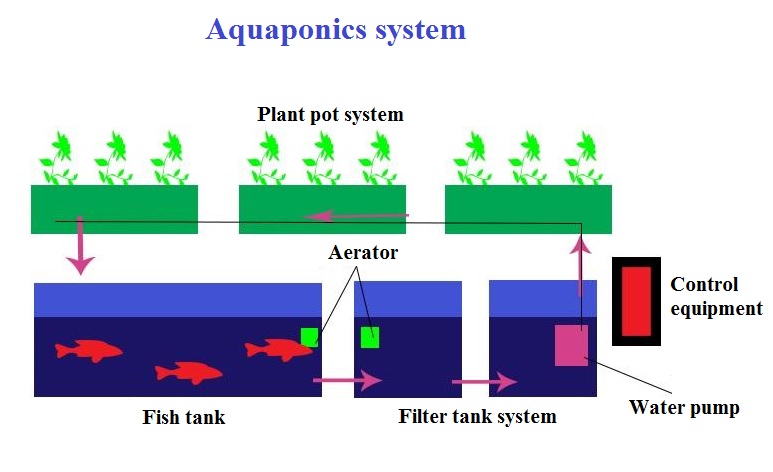 3. What are the benefits of using an aquaponics system?
The Aquaponics system provides the family with a clean source of food (vegetables, fish) without spending much time and effort on care.
No need to use fertilizers, pesticides, and minimize waste to the environment.
Aquaponics can work in places where the soil is bad or there is no land for vegetable cultivation such as cities and urban areas
The Aquaponics system also provides a green, clean and beautiful space to relax …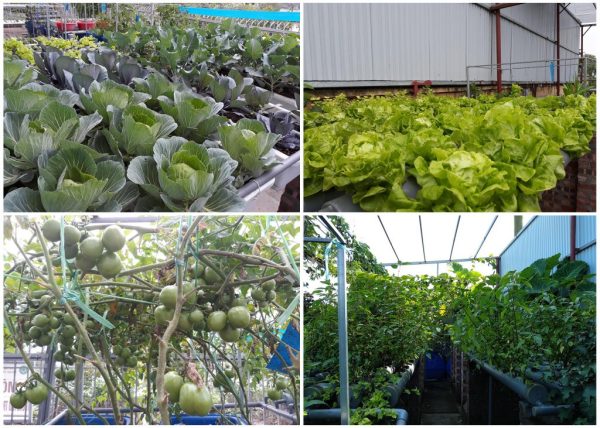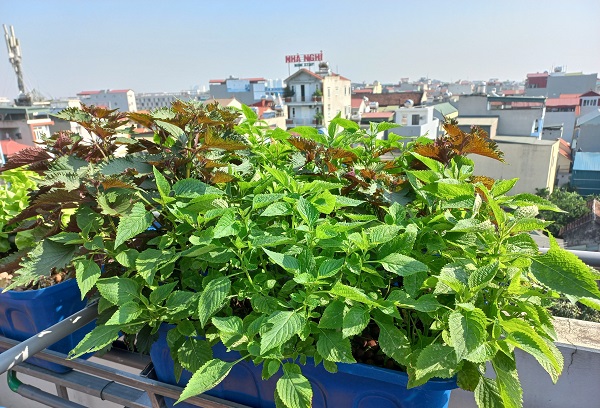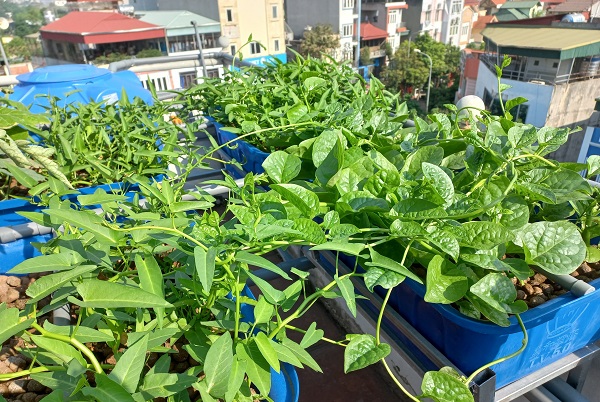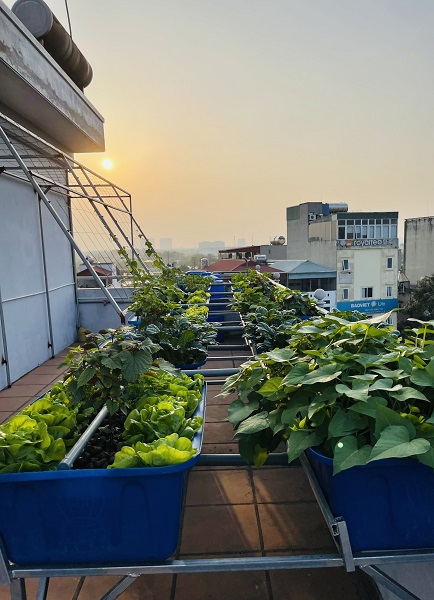 Video about a vegetable garden on the roof of a household in Hanoi:
4. Contact us
– For details on the Aquaponics system, visit here.
– To install a household-scale Aquaponics system, contact us.
Center for Agricultural Research and Ecological Studies (CARES)
Trau Quy town, Gia Lam district, Hanoi city.
Tel: +84 243.876.5607 or +84 988.827.711
Email: cares@vnua.edu.vn