Faced with high demand for Bonsai by households, hotels, offices and based on the actual source of raw materials and available nutrients, Cares has produced and commercialized the 2-layer tank for bonsai.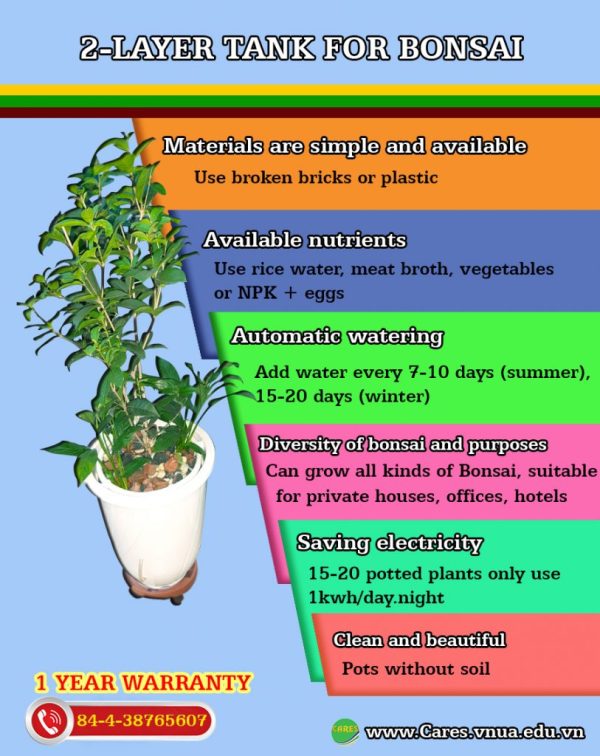 Our bonsai pots have outstanding advantages compared to ordinary bonsai pots:

Materials are simple and readily available: Use broken bricks or plastic.
Available nutrients: Use rice water, meat broth, vegetables or NPK + eggs.
Automatic irrigation: Add water every 7-10 days (summer), 15-20 days (winter).
Diversity of Bonsai and purposes: Can grow all kinds of Bonsai, suitable for private houses, offices, hotels.
Saving electricity: 15-20 potted plants only use 1kwh/day.night.
Clean and beautiful: Pots without soil should be cleaner and more beautiful than ordinary bonsai pots.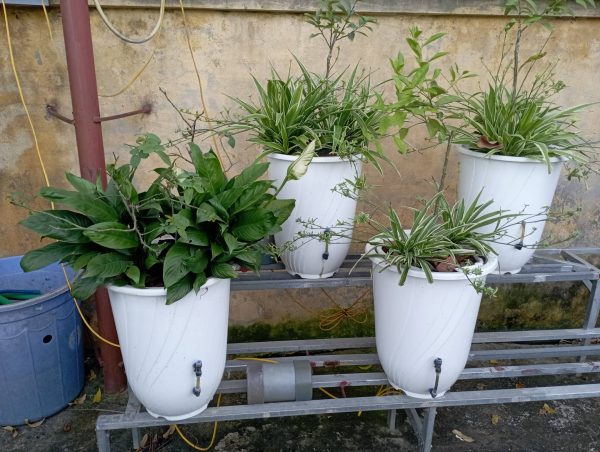 Please contact for advice:

Legal name: Center for Agricultural research & Ecological studies
Address: Trau Qui – Gia Lam – Hanoi – Vietnam
Tel: 84-4-38765607
Website: www.cares.vnua.edu.vn
Tax code: 0101619572-004